Pediatric Occupational Therapy
OT Evaluations & Treatments
Our OTs travel to your child for therapy.  We work with all ages (birth to 17) and are experienced in a wide-range of disabilities and diagnoses.
Give us a Call at 919·448·6018
Learn More About Us
OT Careers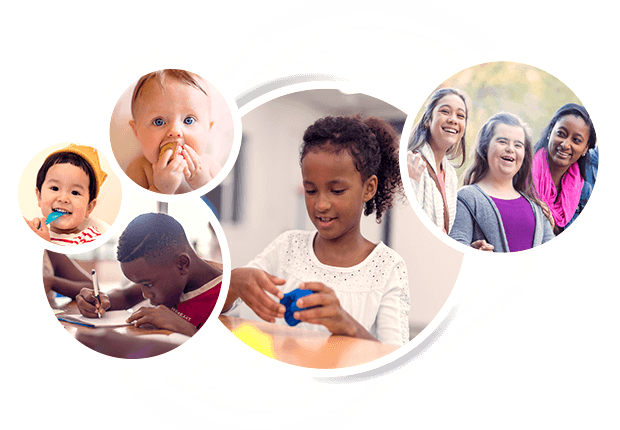 All About Therapy specializes in OT evaluations & treatments for:
Handwriting Difficulties
Sensory Processing Disorders (SPD)
Motor Delays/Disorders
Feeding/oral Motor Difficulties
Down Syndrome
Cerebral Palsy
Attention Deficit Disorders (ADD)
Attention Deficit Hyperactivity Disorders (ADHD)
Developmental Delays and Disorders
Cognitive Disorders
Genetic Syndromes
Autism Spectrum Disorder (ASD)
How To Proceed
We have OTs with a variety of background and experiences.

Call us at 919-448-6018 or submit on our website. We will discuss your needs with you and determine if we have a potential fit for your child and family.  Let's discuss the needs and location of  your child to find the best fit for you and your family.

Review and verify your insurance coverages to make sure you understand what insurance will and will not cover. Arrange for your new therapist to start services.

Your OT will reach out to you for initial discussions about your child, setup or confirm scheduling and start services. While children are sometimes seen only for an evaluation or one treatment, kids are usually seen on a regular basis (most often weekly).
Pediatric Therapy Services
We work with you and your child to enhance their potential growth. development and independence. We are locally owned and serve Raleigh, Durham, Chapel Hill, Cary and surrounding areas.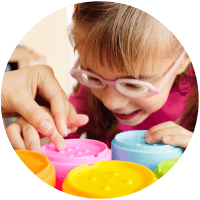 Occupational Therapy
Pediatric occupational therapists focus on promoting function and engagement of infants and toddlers and their families in everyday life. As children learn best through naturally occurring experiences, therapists incorporate activities of daily living (ADL) into their treatment.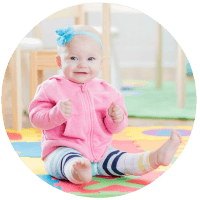 Early intervention refers to services that are provided to children from birth to three years of age. These services are dedicated to assisting children that have a special need that hinders the development of their skills.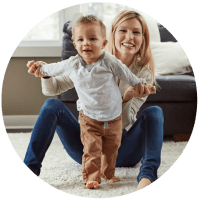 Developmental milestones are skills that children acquire within certain time frames. As a parent, it is important to understand how your child is progressing and how they should continue to progress. Children will develop from one milestone to another in a sequential fashion.
What Our Client's Are Saying
"Our therapist has such a kind and gentle demeanor. When she worked with my son, it was obvious that she put a great deal of thought, research, and planning into the sessions she had with him. Her activities were tailored to his needs and very appropriate for his age and developmental level…She has been a blessing to our family!"
"Your practice is outstanding because of therapists like Natasha. She is amazing! She is understanding and thoughtful when working with a girl with some substantial sensory challenges. We are making progress in ways I didn't know were possible this year. We are so happy to be with your practice and especially Natasha!"
"Our therapist was always professional and prompt for the occupational therapy sessions. She completed assessment testing on small and large motor skills issues with my son and she prepared and executed a treatment plan. My son's letter formation and handwriting improved immensely over the course of the treatment sessions. I would recommend her occupational therapy wholeheartedly."
Contact All About Therapy Today!
We service Wake, Durham, Orange and Chatham counties everyday