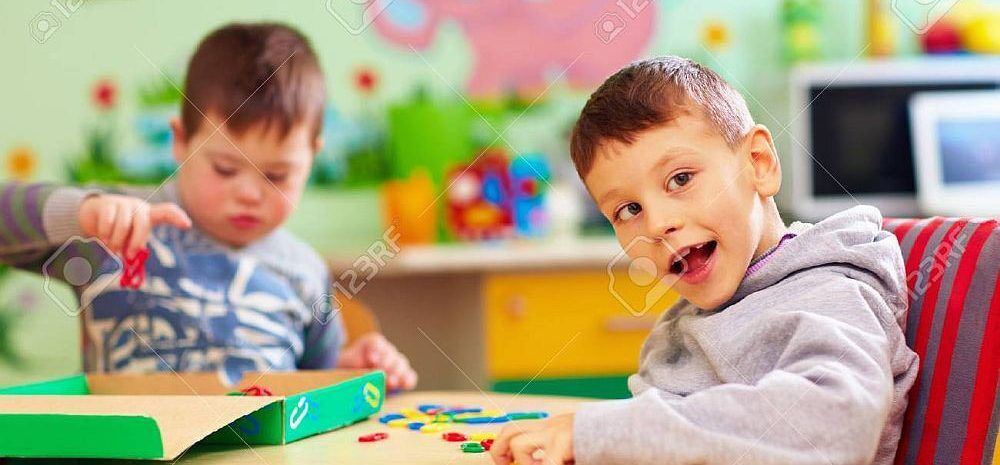 What is Autism?

Autism and autism spectrum disorder (ASD) are complex disorders of brain development. Symptoms often observed in autistic child can include varying degrees of difficulties in social interaction, verbal and nonverbal communication and repetitive behaviors. Autism disorder includs Rett syndrome, autistic disorder, childhood disintegrative disorder, pervasive development disorder-not otherwise specified (PDD-NOS) and Asperger syndrome. Autism appears to occur very early on during brain development. It is most often diagnosed in children between the ages of 2 and 3, however can sometimes be detected earlier. It has been proven that early intervention services, such as occupational therapy, can help a child with autism.
How can occupational therapy help children with Autism?
Occupational therapists (OT) have developed techniques to help in areas such as social interaction, personal skills and to appropriately respond to information coming through the senses. Occupational therapists work closely with parents, teachers, pediatricians and other professionals to improve the child's independence. We will perform an evaluation and provide therapy treatments consistent with a plan of care developed based on the evaluation outcome. OT's help set specific goals for the child to reach. These goals often involve social interaction, behavior, and daily living skills. Through the use of occupational therapy and early intervention strategies our OTs will help children respond better in their environment.
Once an occupational therapist has gathered information, they will develop a program individualized for your child. There is no single ideal treatment program but early, structured, individualized care has been shown to work best.
Occupational therapy may combine a variety of strategies to help your child reach their full potential. These strategies can help your child respond better to his or her environment.
These OT strategies for children with Autism include:
daily living skills, such as toilet training, dressing, brushing teeth, and other grooming skills
fine motor skills required for holding objects while handwriting or cutting with scissors
perceptual skills, such as telling the differences between colors, shapes, and sizes
visual skills for reading and writing
play, coping, self-help, problem solving, communication, and social skills
By working on these skills during occupational therapy, a child with autism may also do the following:
develop peer and adult relationships
learn how to focus on tasks
learn how to delay gratification
express feelings in more appropriate ways
engage in play with peers
learn how to self-regulate
communication with peers
learn how to appropriately play with toys
Contact us and learn more about how we can partner with you and your child to enhance their potential for growth, development and independence.
All About Therapy works with families throughout the Raleigh, Durham, Cary, Apex, Chapel Hill NC and surrounding areas.